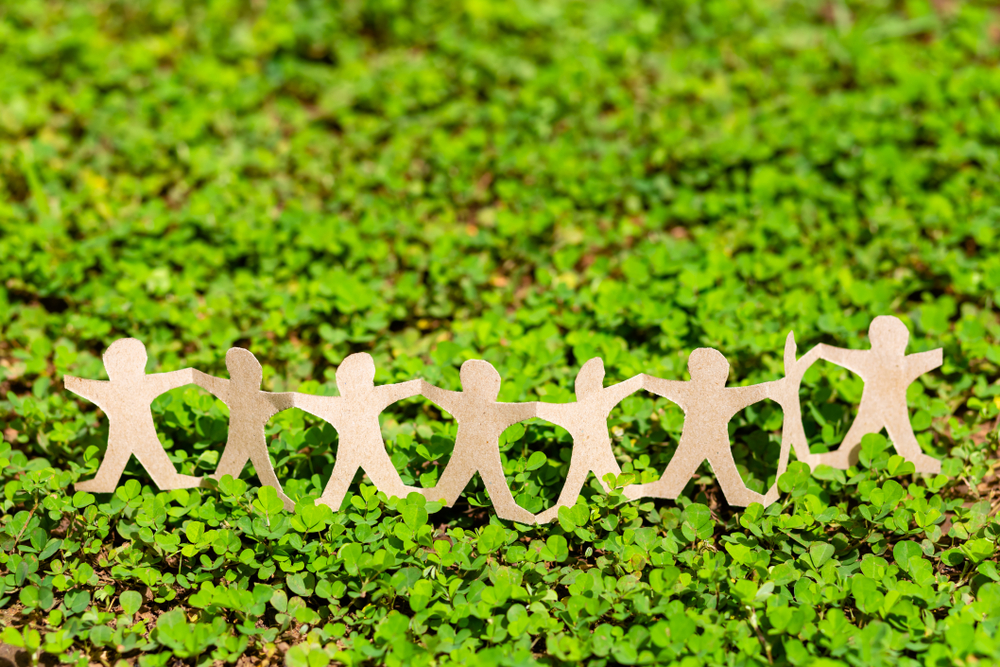 Is there a way for you to help with the causes that are we are so actively contributing to? Of course, every person who cares about others can contribute to such causes and we are here to provide you with all the help you need. Firstly, we are always contributing through our efforts, resources, volunteering, and donations, and we can greatly appreciate if you want to join us in those efforts. You can always get in touch with us to know how you can be a part of our social responsibility and philanthropist efforts.
In addition to that, there are many other ways you can fulfill your social responsibility. You just have to know the ways you can help. Let's take a look at them one by one.
Ways You Can Help
Before we tell you the ways you can help us and yourself with philanthropist and socially responsible acts, you have to know that no action is big or small. Every step you take in the right direction is a great step.
·         By Being True to the Cause
The first thing you have to do is to be true to the case. If you remember the saying, "Be the change you want to see in others", you will know instantly what it means to be true to the cause. There are many people who would go out of their way to inform others what they have to do, but what they don't realize is that they are making many mistakes themselves. For example, some people are helping organizations fight poverty and food shortage while they will continue to waste food every single day. It is not just your efforts that count. In fact, your personal conduct is what matters the most.
So, you have to make sure that you are true to the cause that you want to serve. In this way, you can become a role model for the people around you. If you want to fight education crises, you have to make sure that no one in your area is out of school. If you see any kids in your area not going to school, you should contribute with others to make sure they do. If you want the planet to be clean, you have to stop using plastic in your daily life.
·         By Speaking about It
If you care about it but don't speak about it, you are not fulfilling the responsibility that you have on your shoulders. Thinking about something does not change it. If you have a great idea in your head of protecting the world from harmful UV rays but you don't tell anyone about it, you don't even have an idea. In a world where everyone has the power to make their voice reach millions and billions of people around the world, you don't have any excuse as to why you don't talk about a particular matter. The more you talk about the issue, the more people will know about it.
You can always take some time to post a video or picture on your personal social media account to bring people's attention to a particular matter. All the statistics you need about hunger problems, food shortages, poverty, and education crises are there on the internet for you. Just share those statistics with people and get them to do the right thing. If you could change the mind of just one person, you have done your job.
·         By Volunteering to Help
Some people are disappointed with themselves because they think they couldn't contribute monetarily to any cause. You will be completely wrong if you think that donating money is the only way you can help a cause. In fact, if the truth is to be told, donating money is the easiest way of supporting a cause because it does not require any effort. On the other hand, when you personally involve yourself in eradicating a cause, you are spending time and taking the physical pain to be a part of it. There are many people in the world who contributed to many noble causes by being a part of the activities that were being performed to solve the matter.
Perhaps, you have a hospital nearby where you think you could go and volunteer to help patients with small tasks. You could help them get up from the bed and walk to the toilet. You could even help them remember the medicines they have to take. Some people who are alone in hospitals, you could be their moral support. You could also go to an elder care home and be a moral help and support for the elderly. In other words, if you are willing to help, you can do that in many ways.
·         By Donating
This is the last and the most commonly used way of helping noble causes around the world. If you want to help eradicate poverty from the face of the planet, you can send donations to the non-profit organizations that are working for this cause. Keep in mind that you are not limited to donating only money. You could donate other things that can help the individuals who are in need. For example, if you are trying to help the people after a flood in a cold area, you could send blankets and comforters to help them stay warm. You could send your warm clothes to them as well.
If you work in a computer repair shop and have many spare laptops or computers lying around, you could fix them and give them to some organization that is helping children get computer education. Again, you just have to look around and you will surely find a way to help people. As they say, one man's trash is another man's treasure. If there is something you don't use, make sure you give it to someone who can make great use of it.
We are always donating, volunteering, and providing help in other ways to eradicate poverty, food shortage, education crisis, etc. from the planet. Join your hands with us and let's do it together.